Wedding Reception Photo Booth
Includes DSLR digital camera and professional printer, touch screen booth, enclosed booth
Props for guests

Photobooth attendant
Customized logo and message
Unlimited guest visits
Double 2x6 prints
Choice of traditional or "virtual" green screen backdrop
Choice of creative template.
6 month online access to view, print and save your digital photos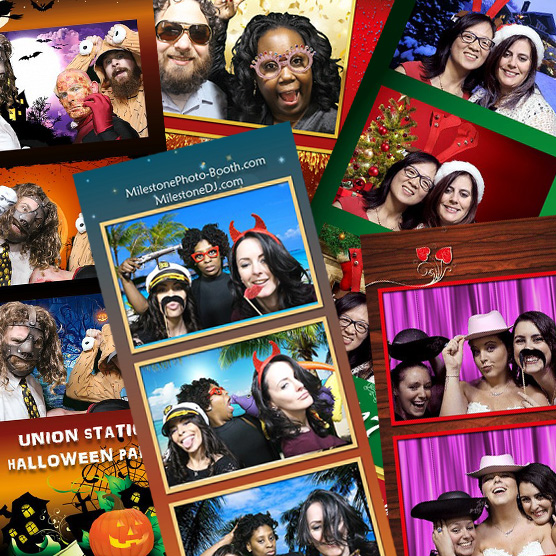 Reception Photo Booth Pricing Options
Additional Services and Packages
Milestones Memorybook
Double 2x6 prints are included with this package. Your guests are presented a keepsake print as they exit the booth and our photobooth attendant affixes the 2nd print inside your beautiful memory book. Your guests can then sign the book right next to thier photos. All within minutes! The book is presented to you and end end of your reception. $125.
Video Booth
A popular option for larger events or weddings is a video/photobooth combination. During social hour, your guests can enter the booth to record a short, high definition video to congratulate you or the guests of honor. Each high definition video file is saved and presented to you. During idle-time, the booth is converted back to a traditional photobooth for the rest of your event. Contact for current pricing.
Party Photobooth (non-wedding)
Throwing a birthday party and only need a photobooth for a couple hours? Our lower rates for non-wedding events and package versitility can turn your party into the event of a lifetime. We have 2 hour photobooth packages starting at $400!
Weekday and off-peak time ceremony pricing is also available.